Black Market will be unlocked at level 30. Activate
Black Market
from the top menu buttons (+). You can purchase many different items from the Black Market. You can only purchase each of the shown items once. The Black Market also has a Mystic Shop which opens by spending a lot of vitality or accessible through purchasing
Shinigami Agent
.
You can only use Gold if the price is in gold!
Black Market refreshes 2 times daily, at 10:00 and 18:00 Bleach Time.
You can refresh immediately by using 5 gold/coupon.
You can only buy the displayed item, once.
Mystic Shop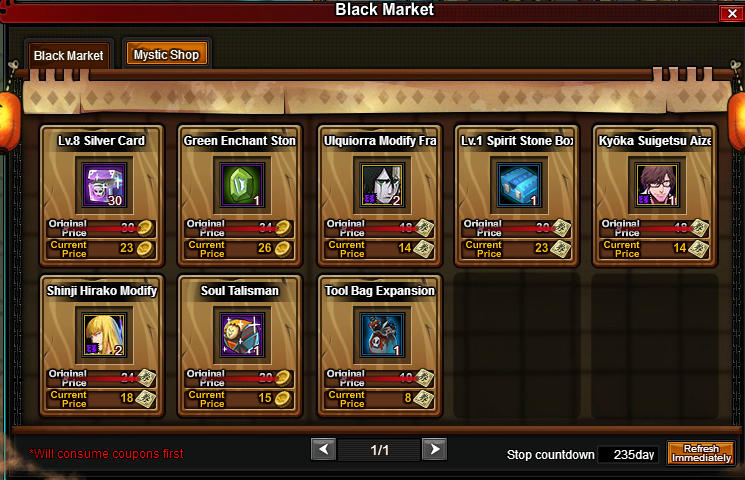 The Mystic Shop sells the following:
Modify Fragments.
Spirit Stone Boxes.
Hogu Enhance Talisman.
Various items.
Ad blocker interference detected!
Wikia is a free-to-use site that makes money from advertising. We have a modified experience for viewers using ad blockers

Wikia is not accessible if you've made further modifications. Remove the custom ad blocker rule(s) and the page will load as expected.