Daily Benefit allows you to get a certain amount of Experience or Silver back depending on your level and if you've participated in yesterday's events.

Retrieve Resources
Allows you to get a certain amount of Experience and Silver back if you missed any of the daily events on the previous day.

One-Click Free Retrieve will give you 50% experience and silver back.

One-Click Gold Retrieve will give you 100% experience and silver back, 20 Gold per retrieve or 80 Gold total.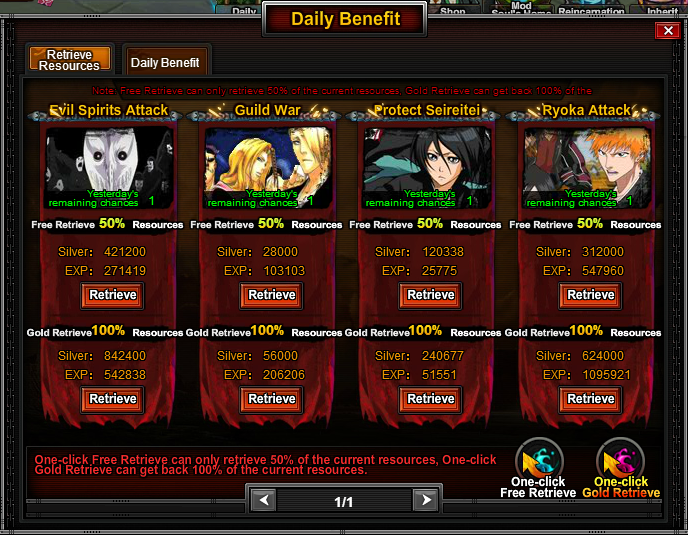 Daily Benefit
Daily Benefit will reward you based upon your level. If you're higher than the Today's World Level you will receive Silver. If you're lower you will receive Experience.
You can also use Gold here to receive more Experience or Silver.
The last box requires you to be VIP 3.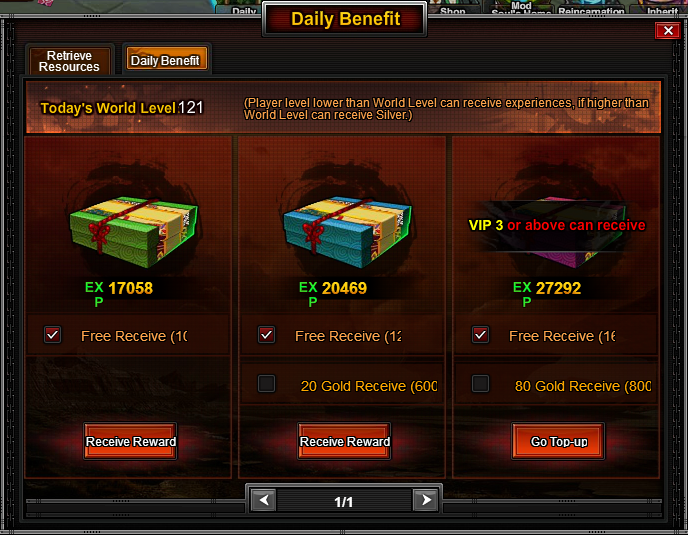 Ad blocker interference detected!
Wikia is a free-to-use site that makes money from advertising. We have a modified experience for viewers using ad blockers

Wikia is not accessible if you've made further modifications. Remove the custom ad blocker rule(s) and the page will load as expected.