To get the rewards underneath the requirements, you need to have the parters in the requirements recruited and the zanpakuto(If there is one) activated.
The top up requirements differ in the amount of gold(from 0 up to 1.000) and the methods they use to measure the gold.
In the "Blade Gallery", they count all the gold you have topped up while the event has been active.
In the Hero Gallery it counts the gold requirements by looking at your the highest amount of gold you have had while the event has been active.
Screenshots: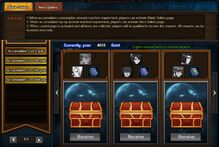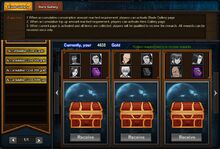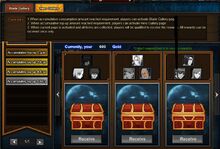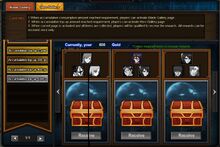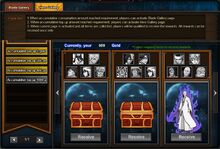 Ad blocker interference detected!
Wikia is a free-to-use site that makes money from advertising. We have a modified experience for viewers using ad blockers

Wikia is not accessible if you've made further modifications. Remove the custom ad blocker rule(s) and the page will load as expected.